Best Muscle Cars
The Stars & Stripes Classic American Car Show, Tatton Park, UK
By
|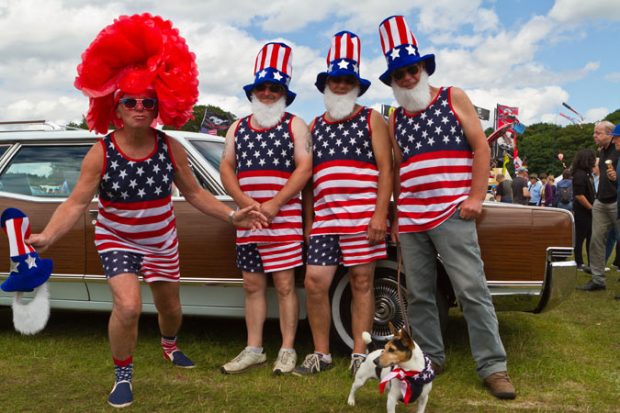 By David Ashton
As the British contingent of the team here I was the lucky one to go along to this weekends Stars & Stripes Classic American Car Show, Tatton Park, UK.
The show is based in the North of England and is arguably one of the largest in the country, attracting thousands of muscle car enthusiasts every year.
Like other countries in Europe, Britain has a healthy following of American car enthusiasts. Not that obvious on the surface in everyday life, but once all enthusiasts get together in a show like this one, it's apparent that the hobby is fit and healthy on our little island.
The show doesn't just cover muscle cars, but any type of classic American vehicle, even up to some of the modern day muscle cars such as a few Challenger SRT's and Chargers we spotted on the day.
I spotted in one corner, a modern police Dodge Charger, fully kitted out with all accessories.
There were early 50s vehicles, golden era muscle cars and even a Buick Grand National.
You also got some American bikes turning up, such as a range of Harleys.
There are also other attractions throughout the weekend, such as U.S. Army and military vehicles, a wild West show and plenty of stalls to buy parts and accessories.
Being an island nation, one of the biggest hurdles for any American Car owner in Britain is the access to parts and services. However, there are guys out there filling all these gaps if you search.
Auto electrics and Servicing
We came across ACE auto electrics, who can provide a range of services and tasks on your American vehicles, along with showing off a fine 2015 Mustang GT on the day.
They also kindly reminded me of muscle cars only come in left-hand drive, period, after I tried to strike up a conversation about the new right-hand drive Mustang. Thanks guys for the reminder!
You can find out more about them here.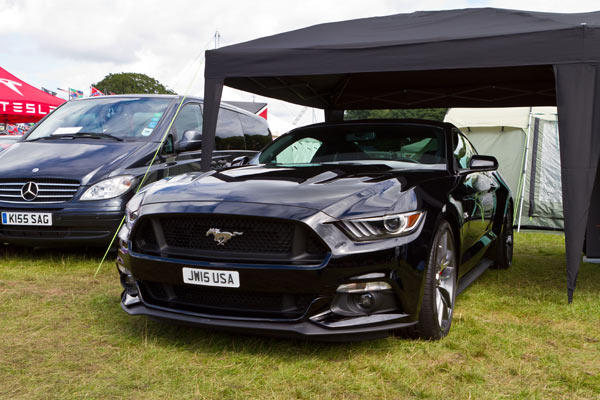 Shipping
Having a shipping service you can trust and rely on is paramount when people go down the road of importing/exporting an American vehicle.
One company that were there on the day were Kingstownshipping.co.uk .
They specialize in getting your prized vehicles either from the US to Britain or vice versa. They also provide the same service to other parts of the world. So check them out if you need this service.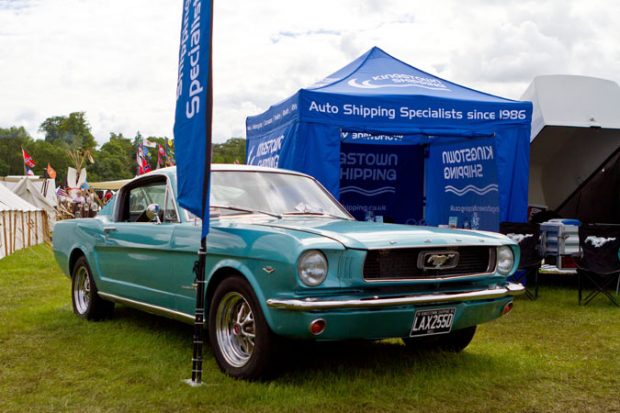 Muscle car clubs
The scene wouldn't survive if it wasn't for grassroots car clubs and meets. The UK is no different and has a range of muscle car gatherings and clubs throughout the land. they are obviously not as numerous as the US, but they are out there.
The American Auto Club N.W. were present on the day who have a range of meets throughout the year, as well as other facilities to support their members.
You can find out more about them at http://www.aacnw.com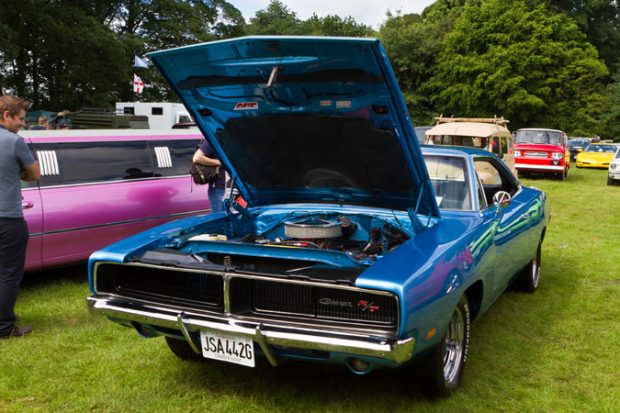 Classic American car magazines.
The Internet is fantastic, but nothing beats having a hard copy version of an American car magazine.
Classic American is one of the best American car magazines in the UK and I have to thank their editor Ben Klemenzson were giving me a free copy of this month's edition!
If you want to find out more about the American vehicle scene in the UK, this is the magazine to get.
http://classic-American.com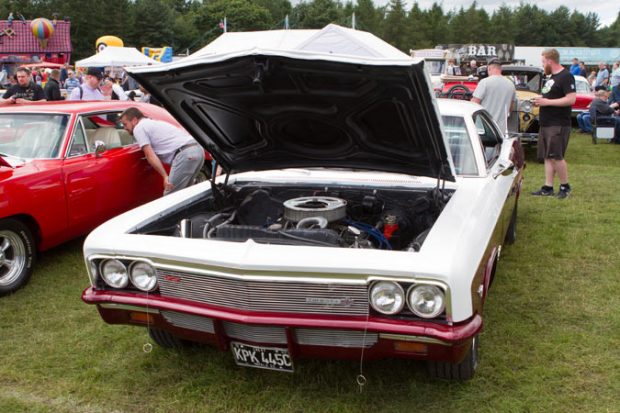 As Americana grows more fashionable in the UK, from cafes to bars, interest in American vehicles will surely increase, especially now with a right-hand drive Mustang something in droves across Europe.
Overall, the Tatton Park American car show is definitely worth a visit and a day out.
Americana is definitely fit and healthy in the UK.
Here are some of the standout vehicles below, with more to come in the following days.
We also have a bunch of extremely sub-standard and amateurish videos shot by me on the day (I am no video person as you will tell!) which will give you a wobbly idea of the show.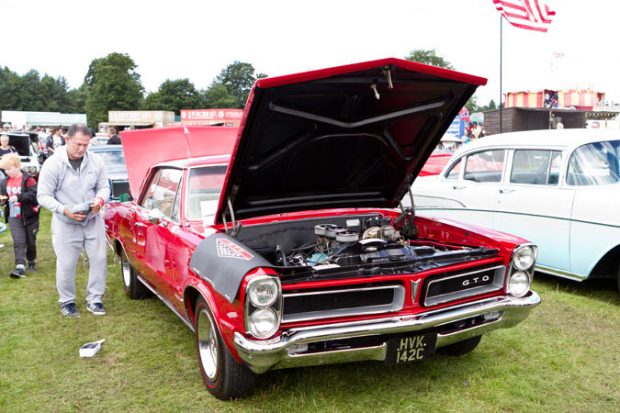 http://www.cheshireautopromotions.co.uk/american.php
More Muscle Cars For Sale – http://fastmusclecar.com/muscle-car-for-sale/
Donate To Fast Muscle Car
We spend a lot of time bringing you muscle car content. If you would like to donate something to help us keep going, that would be fantastic.