Best Muscle Cars
Spotting Great American Muscle Cars
By
|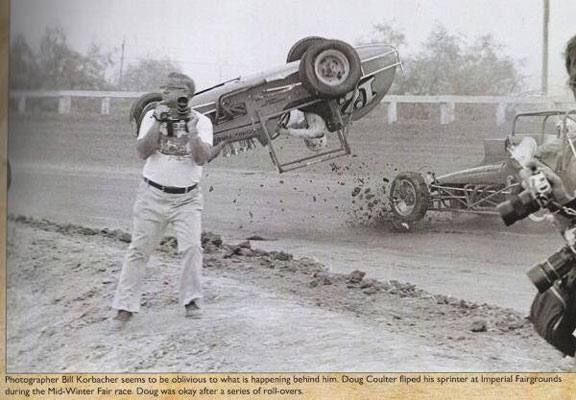 By Mark Weisseg
I tell anyone who will listen to me to keep your head on a swivel today. Not just because of the dangerous wild Wild West era we live in but because of the car hobby. Spring is finally here and people are opening there garage doors again and starting to come out of hibernation. So, keeping your head swiveling and your big ears open is one of the ways to find your next car. They are out there in numbers yet. For example. I belong to a big Mustang club where I live.
I know peeps that know peeps. However we all got our lunch handed to us two weeks ago. Of all places a guy put a small ad on Craigslist that he was selling a 69 Ford Mustang Mach I. Well, I certainly do not need another car at this point but a friend of mine was interested. He went there yesterday. Four buildings full of restored older Mustangs. Complete engines on stands.
Parts in bins filled the walls. The guy has spotters in the Midwest and west looking for barn finds and such. My friend sent me pictures this morning and I needed to sit down and catch my breath. How did we not know about this guy? We thought we knew every collection in a 100 mile radius. How did this guy slip under our pickers and spotters? We are all asking ourselves this very question this day. As smart as we all thought we were it shows how dumb we all are.
Just like the guy in the picture. Which guy? Let's start with the camera man. He is facing the wrong way. It would have been his Pulitzer Prize had he turned around. Instead someone else got the amazing picture. Second, the driver. The driver had done a few barrel rolls and this picture was snapped in the midst of one of the rolls. But look at the driver. Both hands on the wheel and he appears to be in control. Well when the car finally came to rest he was yanked out of the car with some injuries but none life threatening.
That in itself is amazing that the guy did not get killed. Take that picture and compare it to a Nascar driver in his space suit and one would be confused. Thank goodness for a roll bar I guess. And by the way this type of racing is still the best type. Dirt track, balls out and hold onto your wooden seat. I love this old style racing. I used to love a NASCAR but they ruined it. You could sleep through all but the last five laps and not miss anything any more. Don't believe me? Check the stands during nap time and you will see many many empty seats.
So, get your big head on that swivel, clean your big ears with a Q tip, wipe your dirty glasses off and start breathing again like a mad tiger. Right now is the best time of the year to find your car. They are out there and out there in good numbers. Pickers, spotters, and so on are hunting for the car you may want. Beat them to the punch and restore or rebuild a fast muscle car. Let's face it. Fast muscle cars are history. They will never, ever be built like they once were. Today's cars suck. If you are old enough to say you watched Leave it to Beaver on TEE VEE your grandchildren someday will be driving electric cars or be a passenger in a driverless car. They will never know what it was like to drive a hot rod from the good old days. The smell of gas, the feel of a throttle, a bad to the bone, thunderStruck car.( that's my AC DC love)
So please buy as many as you can. Share the love and be a spotter for yourself. Don't miss the boat unless you want some other guy to pick your pockets
For all muscle car parts – http://fastmusclecar.com/muscle-car-parts/