Best Muscle Cars
The Largest And Most Extravagant American Cars Of All Time
By
|
By Dave Ashton
From the 1950s to the early 80s, many huge vehicles roamed the streets of America. From the huge finned vehicles of the 50s up to the lumbering land yachts of the late 70s and early 80s, there are plenty of cars which stretch over 214 inches in length. Compact, these were not.
Now its a chance to look at the American cars which fit into this category. These vehicles were more from the out of years classics and focus more on size than actual muscle car traits.
1975 Dodge Charger SE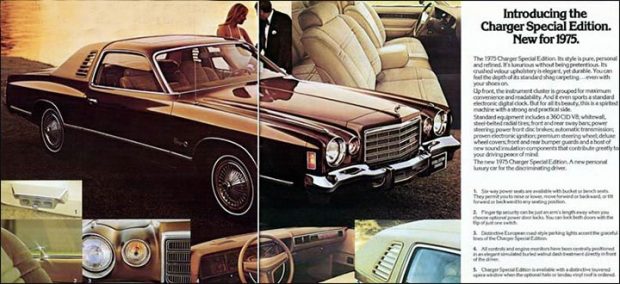 At 216 inches/5.48 metres in length, the 1975 Dodge Charger hardly resembled the classic muscle car just a few years earlier. By 1975 it had somehow morphed into a luxury coupe from the government squeezing of engine displacements and insurance prices for performance vehicles. It had luxurious carpeting, but nothing like the power needed for NASCAR racers of the time. It may have been long and luxurious, but no way a match to its earlier generations.
1971 Buick Riviera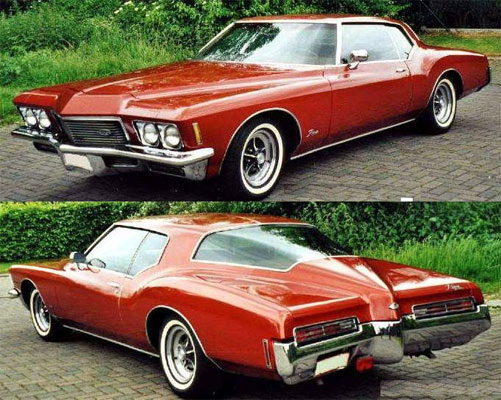 At 217.4 inches/5.52 metres long, the huge Buick Riviera had a boattail rear end, Full-Flo' ventilation system and a 455c.i./7.5L V8 engine with MaxTrac' traction control. The rear of the car looked quite unique by today's standards but wasn't a great seller at the time.
1970 Ford LTD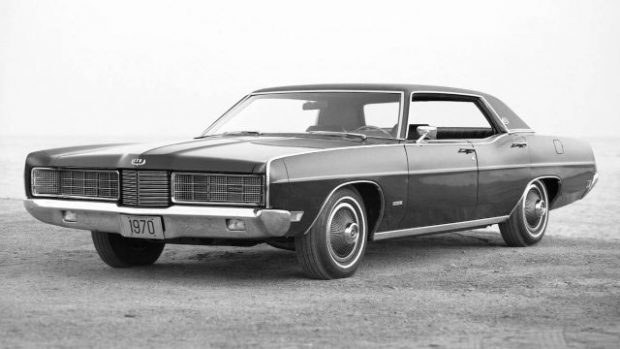 It would be a stretch to label the Ford LTD as a muscle car, more luxury vehicle, but it does compete in the length traits at 216.1 inches/5.49 metres. this possibility the largest car offered by Ford, which had a 302c.i. V8 to a 429c.i., hidden headlights and Thunderbird like grille. Selling over 7.75 million examples.
1969 Dodge Polara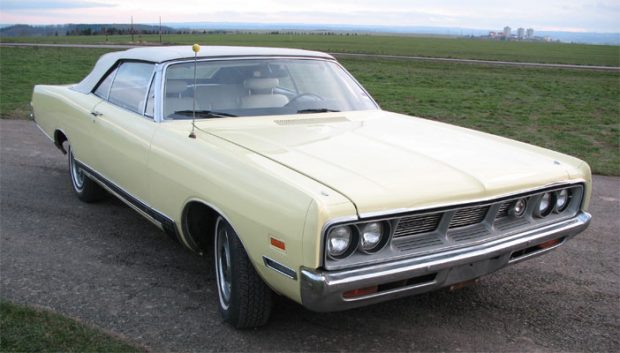 We're into more of the classic muscle car years here, but the 1969 Dodge Polara is still one of the longest at 220.8 inches/5.61 metres. The Polara was available in five body styling is with engines ranging from a 381c.i. to a 440 Magnum with 375hp. The lengthier vehicles always boasted more features and styling with this one. Having ultra plush carpets and hidden windscreen wipers.
1973 Chevrolet Impala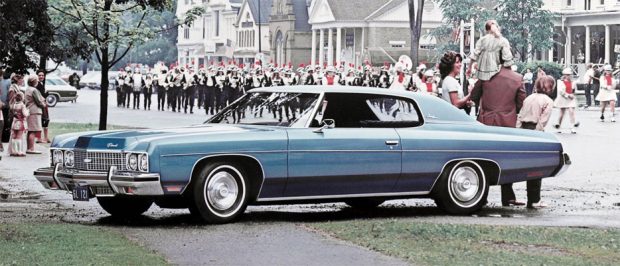 The Chevrolet Impala was always a lengthy vehicle, with the '73 version hitting 221.9 inches/5.64 metres. the 73 model was nothing like the classic early 60s, but you could still get a 350c.i. V8 up to a 455c.i. 'Turbo Jet' V8 with 245hp. Like the rest on this list, there is more a luxury cruiser than anything else.
1976 Ford Thunderbird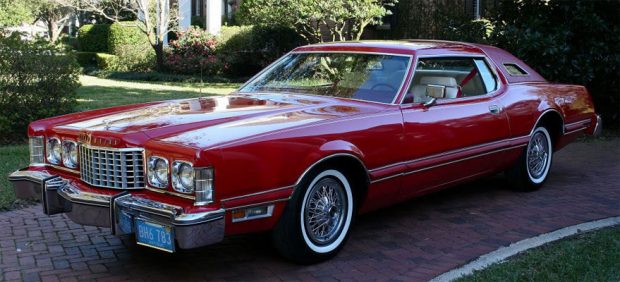 The Ford Thunderbird was hardly a muscle car especially by 1976, but it does feature a huge 460-cubic inch V-8 engine with Cruise-O-Matic' transmission. Loads of chrome and weighing in at more than 5000lbs, the car can be found on many TV show. The lipstick red version was an option at $546. This huge monster measured 225.7 inches/5.73 metres may have been a huge land yacht, but in prime condition looks incredible today.
1970 Buick Electra 225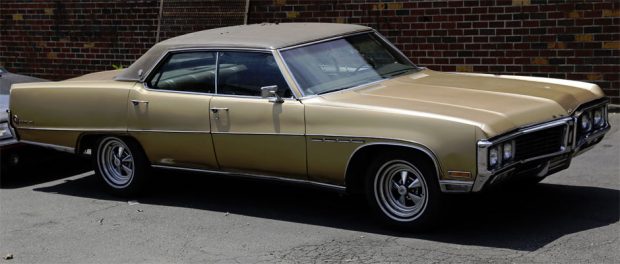 The Electra came in at 225.8 inches/5.74 metres for 1970 and featured a 455 CID V8 engine with 370HP and 510 lb ft. of torque. It was obviously a full-size luxury land yacht, but still had grunt under the hood.
1974 Oldsmobile Ninety-Eight LS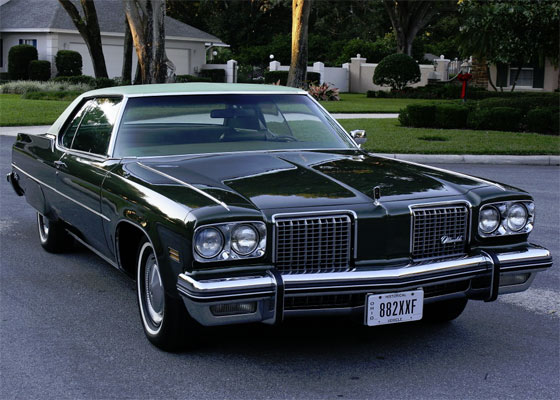 Oldsmobile were another one of those companies that suffered after the classic musclecar era, but they carried on with huge lengthy vehicles as in the Oldsmobile Ninety-Eight at 232.4 inches/5.90 metres. Up to 2004 Oldsmobile was the oldest American car brand, but their heyday was definitely in the late 60s and early 70s. The Ninety-Eight LS had a 455-cubic inch/7.5L 'Rocket' V8 with federally mandated 5mph bumpers. Amazingly, the 98 lasted over 12 generations from 1941 up until 1996.
1973 Imperial LeBaron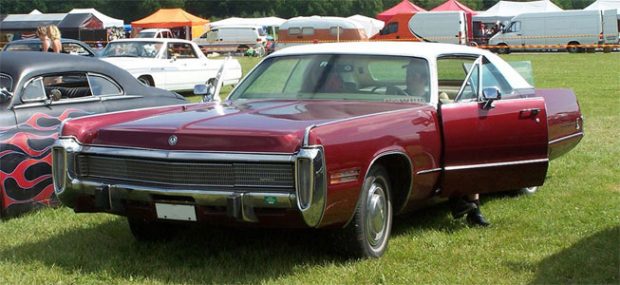 A huge vehicle at 235.3 inches/5.98 metres in length and federal bumper standards adding 5.8 inches making it the longest production vehicle in North America for 1973. Although the Brown died off just a few years later due to oil embargoes at the time, the vehicle was still presidential enough to carry Ronald Reagan to his swearing-in ceremony in 1981.
1975 Cadillac Fleetwood Seventy-Five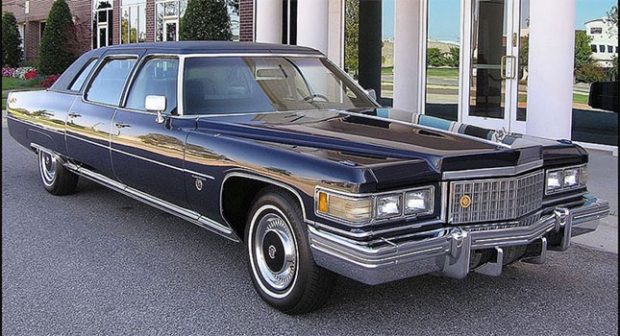 This luxurious land yacht came in at 252 in. and was available in the Nine passenger sedan limousine version.
If you want comparisons with pure muscle cars than possibly one of the longest the 1970 Dodge Charger Daytona came in at 117 in (2,972 mm) long and the 1969 Plymouth Superbird at 221 in (5,613 mm). The Plymouth Barracuda's length was 186.6 in (4,739.6 mm) and the 1970 Dodge Challenger's length was 191.5 inches. Compare this to a 2017 Dodge Challenger Hellcat, which has a length of 197.5 in.
For all muscle car parts – http://fastmusclecar.com/muscle-car-parts/
Donate To Fast Muscle Car
We spend a lot of time bringing you muscle car content. If you would like to donate something to help us keep going, that would be fantastic.