Best Muscle Cars
How To Find Your Dream Muscle Car
By
|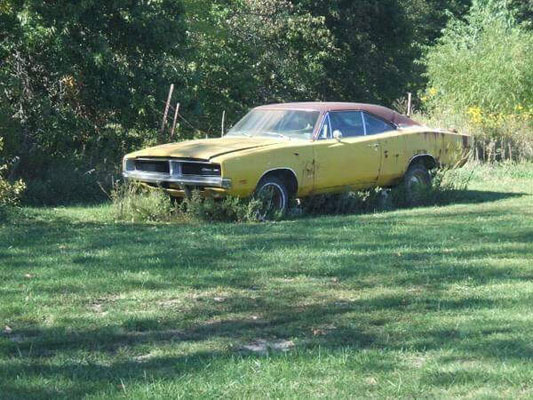 By Mark Weisseg
A few articles ago I rambled on that someday I need to put a Charger in my garage. I whined that they are getting very pricy and harder to find all the time. But, I also mentioned I thought there were still Chargers out there to be found and bought.
Zingo, the other day I am scanning web sites like normal and this beauty pops up. Someone, somewhere took this picture but did not clarify where it was. I guess they wanted that secret for themselves. But , look close at the picture and you can see there is still love for the Charger.
Whomever is the owner is at least cutting the grass around the car. Of course it would be better served if it was inside or if they would sell it to me. But, the car is there, looks intact and seems like it could be restored with ease.
It's such a darn beautiful car just sitting there. The 1970 Charger is a car that is used so often in TV shows and movies to this very day. We all know about the General Lee and all its glory but most of us don't want to drive around with all that plastered on our cars. Imagine if you would a dark green with the dark green interior. A 440 Magnum engine and a Torqueflite transmission. Magnum 500 wheels and red line tires. Does this sound like my fantasy? If so, good because it is.
One of these days I will bite the bullet and get one whether it's restored or not. I would prefer it not to be restored so I could do it my way. Those hide away head lamps are the best. Hands down I love them. But, my point today is that there are still finds out there in all makes and models. Never give up or throw the towel in and believe the naysayers. They want you to give up so that the pickings are left to them. So get out there and circulate my friends and find your dream car.
For all muscle car parts – http://fastmusclecar.com/muscle-car-parts/