Best Muscle Cars
Dodge Hellcrate Engine: Plug And Play 707HP
By
|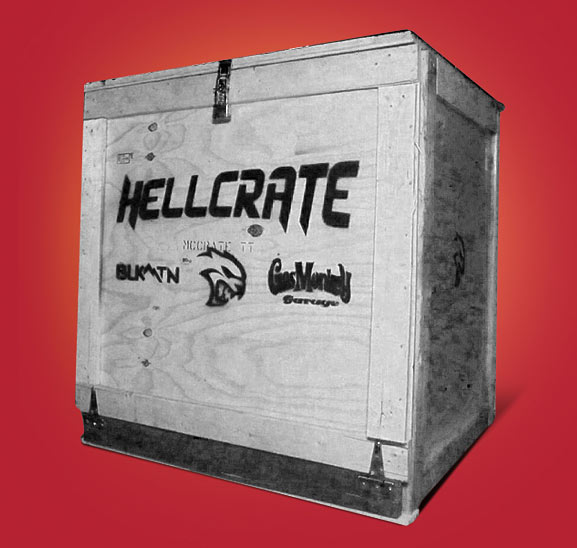 By Dave Ashton
The Dodge SRT Hellcat definitively stamped its mark on the muscle car world when first released, largely due to its incredible 6.2-liter supercharged V8 engine producing 707HP and 650 pound-feet of torque. The engine has since been ported into the Jeep Cherokee Trackhawk SUV and the Redeye.
For those who wanted the performance of the engine only, the "Hellcrate" was released at the 2017 SEMA Show, with all the bits needed to make this engine kit as plug and play as possible. This meant Hellcat power and performance could now be dropped into any vehicle.
Now it seems that blkmtnjeep.com and Gas Monkey garage have teamed up to offer 15 of these engines as a limited edition run. The price for one of these – $16,800.00, with $235.00 shipping and an additional $150.00 if you don't have a dock or forklift as it weighs 500.00 LBS. Visit the blkmtnjeep.com website here to check out the offer.
Being ever the bargain hunter, a quick Google search came up with the same package for sale at collinsbrosjeep.com for $15,660.00.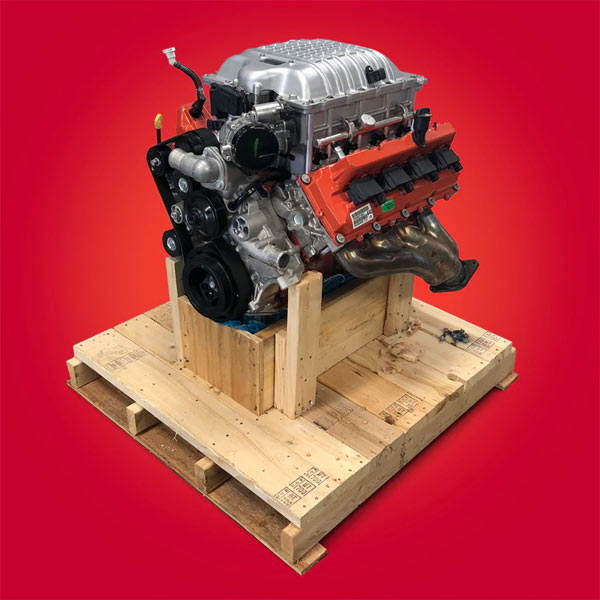 It's not entirely clear from their web page if the package comes with a Mopar Plug & Play Engine Management System, alternator & power steering. In any case, this could be a great way to get Hellcat power into a vehicle of your choice.
Hellcat Crate Engine Specs.
Displacement: 376 cu in
Bore: 103.9 mm
Stroke: 90.9 mm
Block: Cast Iron Block with 4 Bolt Powder Metal Caps
Crank Material: Forged Steel Crank Material
Connecting Rods: Connecting Rods and Floating Pins with Diamond-Like Coating
Piston Material: Forged Piston Material
Camshaft: Nodular Iron Camshaft
Valve/lift duration@ 0.15 mm: Int: 14.5 (0.561″) mm – 278 deg. Exh: 14.0 (0.551″) mm – 292 deg.
Cylinder Heads: 356 Aluminum, HEMIspherical Champer Cylinder Heads
Intake Valve Size: 54.3 mm
Exhaust Valve Size: 42 mm
Compression Ratio: 9.5:1
Peak RPM: 6200
Recommended Fuel: Premium