Best Muscle Cars
Classic Mustangs For Sale And Where To Buy The Best
By
|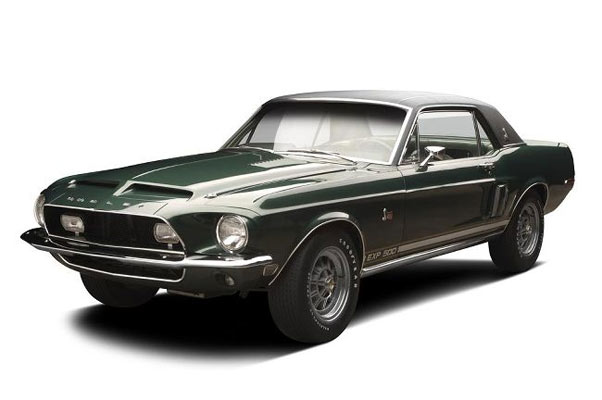 By Dave Ashton
Since 1964 the Ford Mustang has been one of the most iconic American vehicles around. A long linage which is just as strong today means there are plenty of classic Mustangs for sale on the market. The question is which one to buy?
With so many decades worth of Mustangs on the market you arguably have the pick of the bunch, but finding one that fits your criteria can be another thing. Do you want a Mustang that you can restore, a buy and drive, a true rarity, vintage or modern, the list goes on.
Budget
Like any car purchase, before you do anything you need to set a rough budget for how much you are willing to spend. By a rough budget we mean everything, including parts to get your vehicle on your driveway. If you want a vintage Mustang and are planning on restoring one, the process gets far trickier as some parts may not be available or cost more than you think. At least set a ballpark figure for what you would like to spend all in. For a restoration project budgets can easily spiral out of control, so this is your first time by its advisable to purchase of Mustang, which has been restored and can be driven away. Like any vintage classic vehicle they require ongoing maintenance, much more than a modern Mustang, but this goes with the territory.
Market rates
Like any bunch of vehicles Mustang prices can go up and down, so you can check resources such as our muscle cars for sale section and the Hagerty valuation tool auto to get an idea of current prices. If you are buying the car as an investment, Hagerty is very good at giving you a graph of past values of the Mustang and a possible indication of future values. Basically, the Haggerty tool is a great first port of call to get initial prices and values.
With over 9 million Mustangs been sold since its first release, parts are usually readily available apart from the rarest models in most cases, but a Mustang is usually a safe bet as a restoration project due to the high numbers produced over the years and the many OEM part sellers available.
Like many pony/muscle cars, the Mustang did have its up-and-down years with the most iconic being from the 60s to early 70s. However, that doesn't mean the out of years models are not worthy. The third generation Fox body Mustang, which was produced from 1978-1993 had a wealth of engine types and makes a great platform for customisation. 60s and early 70s models such as the iconic GT350 and GT500 and anything with Shelby attached to the vehicle fetch the highest prices in the world, both old and new but, anything from a base model to a hardtop, convertible, sports roof, Mach 1, Boss, GT, Cobra and Grande with all the various engine permutations are still accessible in price.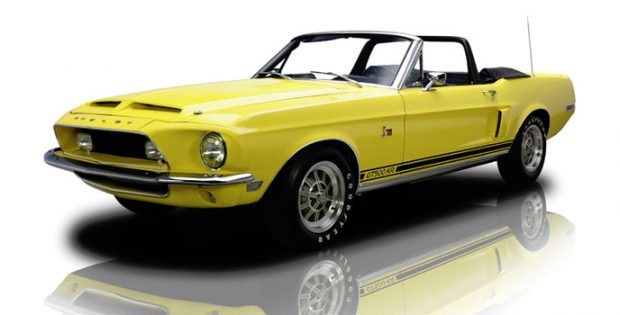 It's really the fifth generation Mustangs from 2005 to 2014 where modern Mustangs came back into their own. Now in their sixth generation from 2015 onwards, the Mustang is now available in right-hand drive across the world and brings back variations such as the GT, GT350 and GT500 along with more frugal engines such as the V6 and 2.3 L EcoBoost 310 hp four cylinder engines. You can find more of the new Mustangs on our sister site newmusclecar.org
Why A Mustang?
Just like the Chevrolet Camaro, the Ford Mustang has been around for decades, which means that this is a safe bet buy as a well-known vehicle. Like any car purchase the vehicle has to be in good condition with ideally low mileage, but the Ford Mustang has an aura which few vehicle types have. Think about the iconic movies the feature or star the Mustang – Bullitt, Goldfinger, Gone in 60 Seconds. If you check out any Motown hit from the late 60s and early 70s such as the Supremes you can find a Mustang hanging around somewhere. Basically, it's an iconic vehicle which means it will always have worth in some capacity. The downside to this is that they are also numerous, meaning-base models may not fetch as much as some of the other muscle car counterparts. You will however have a bigger audience to sell to eventually.
Examples
If a vintage Mustang is your thing and you want one at a reasonable price, 1966 produced 607,568 Mustangs, so there are plenty around. Prices as of 2017 can range from anything from $12,000 to high $40,000+ for a buy and drive. Clean examples of 1964 and 65 Mustangs are roughly the same depending on the specific model, condition, originality and rare options. Up until the early 70s Mustangs got bigger, but not really more powerful. Most had a variation of the 289cu (4.7L) Winsor V8 engine up to 1966. 1967-1973 saw huge displacement engines such as the 427 cu in. FE HiPo V8 and 428 cu in (7.0 L) Cobra Jet V8 in 1967-68 and a 429 cu in (7.0 L) Boss V8 in 69-71.
A recent listing for a 1968 Ford Mustang GT500KR on Ebay was asking $225,000.00, a 1967 Ford Mustang GT500 asking $229,000 and a 1970 Ford Mustang Q Code Cobra Jet asking $201,995 to give you an idea of top end prices in 2017.
For the rarest of the rare Mustangs you will be visiting the top auction houses. A 1968 Shelby EXP 500 "Green Hornet" was sold at Barrett-Jackson in January 2013 $4.8 million, a 1967 Shelby GT500 Super Snake sold at Mecum Auction in May 2013 for $1.3 million, . One of the Mustangs featured in the original 'Gone in 60 Seconds,' 'Eleanor' which was used for close-up shots sold at Mecum for $1.0 million.
For newer Mustangs the top range goes to vehicles like the first 2007 Shelby GT sold at Barrett-Jackson in 2007 for $600,000 and the first 2008 GT500KR also sold at Barrett-Jackson in January 2008 for $550,000.
The second-generation Mustangs from 1974 to 1978, were hit with the same hammer as the rest of the muscle car market with reduced engines and left-field designs. If you want a surefire bet stick with the late 60s to 72 models which have plenty of paperwork, ideally low mileage, numbers matching (the engine and transmission numbers are the same and any rare options you can get away with for the price.
Classic Mustangs in good condition will always be a safe bet if you want to buy a vintage pony car. Which one you buy will ultimately be dependent on your budget and how much time you want to invest. The best places to find Mustangs online will depend on many factors. You can try our daily muscle car finds in the link above or a general search on Ebay is a good starting point. Many dealers list on eBay so it can be good starting point at the least. If you want to hunt around for restoration projects, Craigslist is an obvious good starting point but you will have to have your wits about you.
For all muscle car parts – http://fastmusclecar.com/muscle-car-parts/
Donate To Fast Muscle Car
We spend a lot of time bringing you muscle car content. If you would like to donate something to help us keep going, that would be fantastic.