Best Muscle Cars
Buy Of The Day, 1970 Chrysler 300 Series Public Relations Vehicle, 1 of 1!
By
|
Buy Of The Day, 1970 Chrysler 300 Series Public Relations Vehicle, 1 of 1!
ORIGINAL-440 TNT-LINDA VAUGHN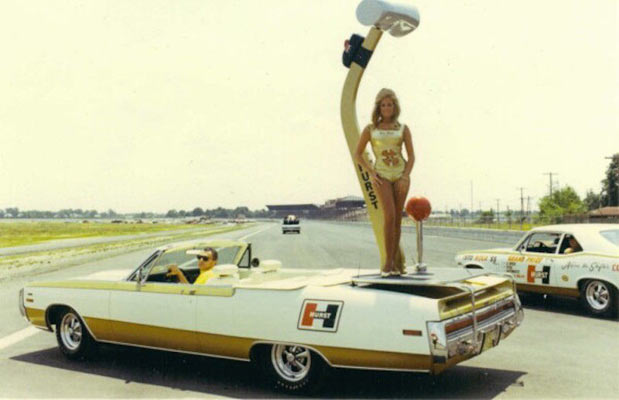 300 HURST CONVERTIBLE FENDER TAG DECODING:
N51- Max Cooling System
S61- Tilt/Telescopic Steering Wheel
B41- Front Disc Brakes- 10" Rear Drum Brakes
G11- Tinted Glass
V78- Longitudinal Accent Stripe Delete
L31- Turn Signal Lite- Hood and Fender
P45- Power Deck Lid Release
C21- Center Front Cushion Arm Rest
P28- Power Seats, Left, Right
V3W- White Convertible Top
H51- Air Conditioning with Front Heater
R23- Search Tune AM/FM Radio
R31- Dual Rear Seat Speaker with Stereo
P31- Power Windows
P41- Power Door Locks
EW1- Spinnaker White
M6XW- White Vinyl Bucket Interior with Black Accents
EW1- Spinnaker White Upper Door Frames
505- Tuesday, May 5, 1970 Scheduled Production Date
Q06993- Order Number- Special Public Relations Vehicle (Q)06993
E86- 440 Cu. In., Four Barrel, 375 HP TNT Engine
D32- A727 Torque Flite
CM27 -Chrysler 300 Hurst Convertible
U0C- TNT Engine, 1970 Model, Jefferson Ave. Assembly Plant
231583- Sequential Number
We have featured 1 of 2 and 1 of 1 vehicles on the website in the past, but it is a rare opportunity to stumble across a car which is not just one of one also public relations vehicle.
This particular ride is as rare as they come.
A show quality car, public relations vehicle, more documentation than you would ever want, tons of back history to the car and limited owners.
Essentially, this rare beauty is more than an investment. You are buying into a fully documented part of musclecar history. in fact, there is so much documentation and photos, it's nothing short of the car writing its own diary since it was produced.
Is it worth the money? Definitely.
'….in the box are many never before seen personal photos of Linda Vaughn, Steve, and the car at various functions.'
' We found a Florida registration,1974 from the original owner that Steve purchased the car from. There are volumes of information, correspondence, diagrams, etc. from the restoration shop that refinished the car in 1985-1986. '
'The car is in very good condition, does not need restoration, only some detailing.'
'Mr. McCloud, and the convertible, were nationally known in Chrysler circles, race tracks, parades, magazines, and in the Chrysler 300 club. Several articles were written on Mr. McCloud and the car. He displayed the car, and even made a few nostalgia appearances with Miss Vaughn, including a reunion at Bristol Motor Speedway in 1993, as photos will show. The car was then put in storage. This Chrysler is still in the possession of the collector's immediate family. First time available for sale. '
'According the official Chrysler Registry "Production Option Code Books", two 1970 Chrysler 300 Hurst convertibles with VIN number beginning with CM27U0C were SCHEDULED for production.'
' Anecdotes from the past have suggested a "second car." A rumor had floated around for years that another 300 Hurst Convertible was built, but totaled by a train in a joy ride by a Chrysler executive. There is no available documentation to support this theory, therefore unproven. There was also one other "special built" Chrysler Convertible. However, this car had a black interior, was born a T code 350 HP engine, and received a dealer transplanted Hemi engine, so it was not a true 300 Hurst Convertible. In fact, Mr. McCloud also owned this car for a short period of time. However, he soon sold it, as his collection featured only rare, "factory built" Chryslers. Therefore, the Chrysler offered in this ad, is the lone 1970 Chrysler 300H Convertible built to participate in the promotional tours, and is the only "Parade Float" that has ever been in existence. 91,119 original miles on the odometer. Essentially is original, stock configuration with the exception of maintenance and repair items.'
'Hurst and Chrysler decided to manufacture one Special Public Relations Vehicle, a convertible, custom designed for appearances across the country to promote the Chrysler and Hurst brands. While the hardtops were essentially built in groups on the assembly line, the convertible was a purpose built vehicle. Therefore, there are both similarities and differences between the two.'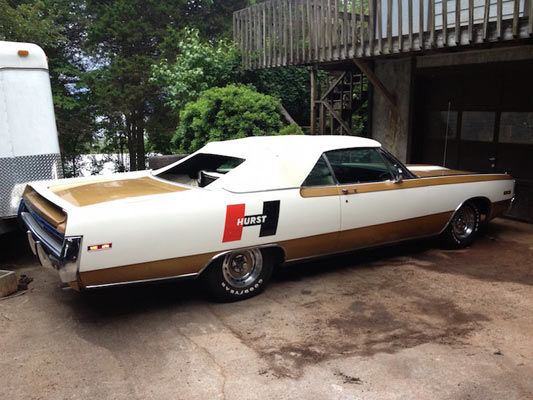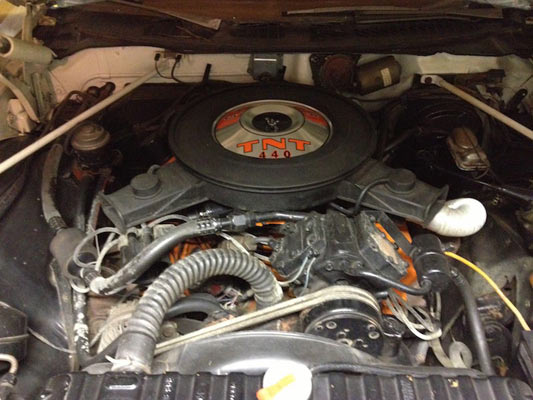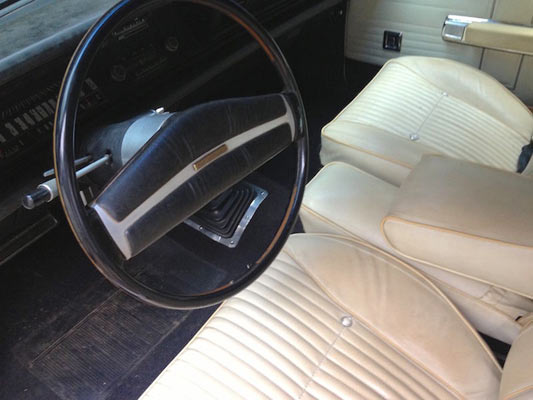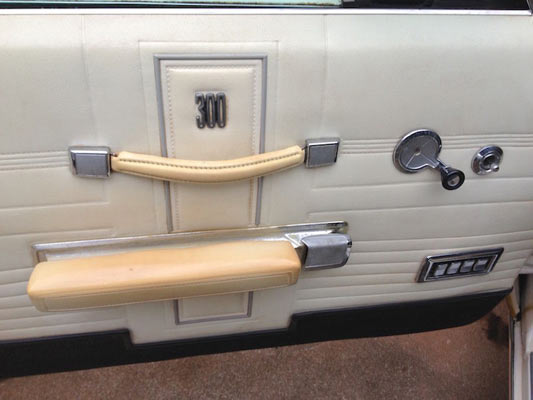 Click for More Muscle Cars – http://fastmusclecar.com/muscle-car-for-sale/
Buy Of The Day, 1970 Chrysler 300 Series Public Relations Vehicle, 1 of 1!

,