Best Muscle Cars
The Best Scary Movies With Amazing Muscle Cars
By
|
By David Ashton
Muscle cars and their related brethren seem to be a good fit for horror or scary movies. Mean looks, ultra-loud, terrifying and a stance that means business.
No wonder they have been used even today, as the basis of an intimidating vehicle.
With Halloween looming, here's a list of some of the standout movies which feature some terrifying rides.
Duel : 1970 Plymouth Valiant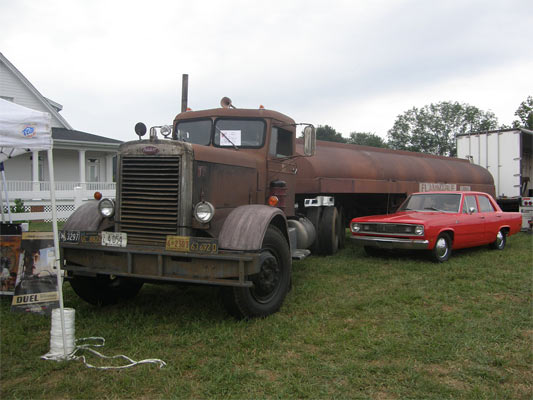 A 1971 movie, featuring the directing debut of Steven Spielberg.
The basic plot centers around David Mann, a middle-aged salesman in a 1970 Plymouth Valiant (with a 318ci. engine) being chased and harrassed by a 1955 Peterbilt 281 truck and unseen driver. A 1972 Valiant was also used, but all the Valiants had '71 wheel covers.
The truck continues its attempts on the Valiants life and drivers, building up the suspense as it goes.
The movie ends with the truck flying off a cliff with Mr. Mann, escaping and wondering why he didn't opt. for a Hemi Superbird in the first place.
More thriller than chilla, but still a great bit of suspense.

Highwaymen: 1968 Plymouth Barracuda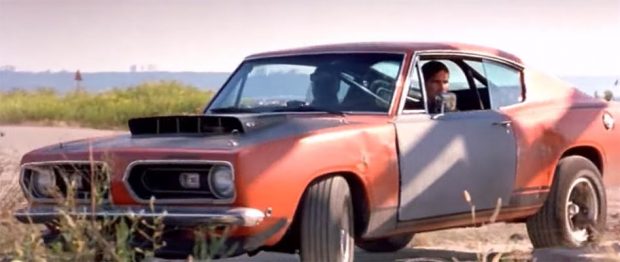 A madman goes on a killing spree, who runs over the Rennie Cray's wife in a Cadillac Eldorado (they always had bad brakes).
Rennie uses a 1968 Barracuda to chase the killer, who is put in hospital and emerges wheelchair bound and with prosthetic limbs, but still able to carry on his murderous ways.
He continues his killing ways until the pair meet again, when Rennie has to save (Rhona Mitra) and end the killer once and for all.
There's plenty of horror, suspense and car chases here for a great bit of muscle car horror adrenaline.
The Evil Dead: 1973 Oldsmobile Delta 88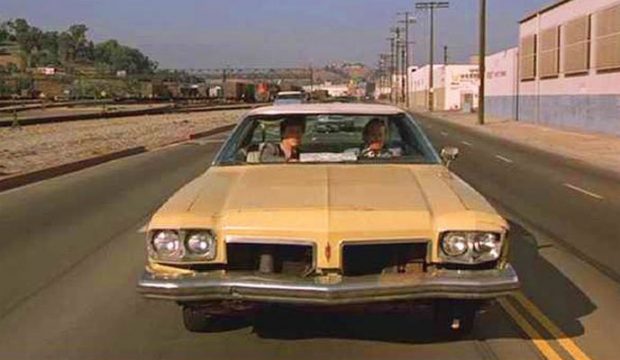 The car was originally the director Samuel Raimi's father's car, which became a star of the film itself.
It was originally shown in the movie, driven by Ash to the haunted cabin, but then became an icon of the Evil Dead movie franchise featuring in Evil Dead 2 and Army of Darkness.
The car is also featured in other horror movies, which include Crime Wave, Darkman and Drag Me To Hell and even had a cameo part in Spiderman 3. An Oldsmobile was also featured in Evil Dead 2013, but was actually a 1974 Oldsmobile Delta 88.

Death Proof: Dodge Charger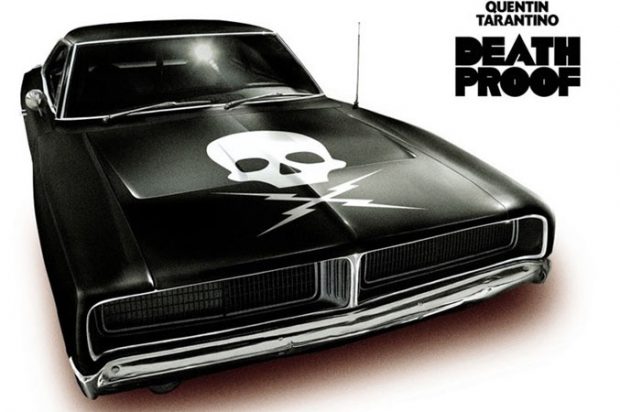 Mr Quentin Tarantino is clearly a lover of classic muscle cars, with death proof harking back to many of the classic road movies of the 70s, like vanishing point.
One of the standout cars was the second vehicle used by "Stuntman" Mike, 1969 Dodge Charger. The car has the same license plate as the 1969 Dodge Charger features in the movie 'Dirty Mary and crazy Larry.'
Death Proof: 1971 Chevrolet Nova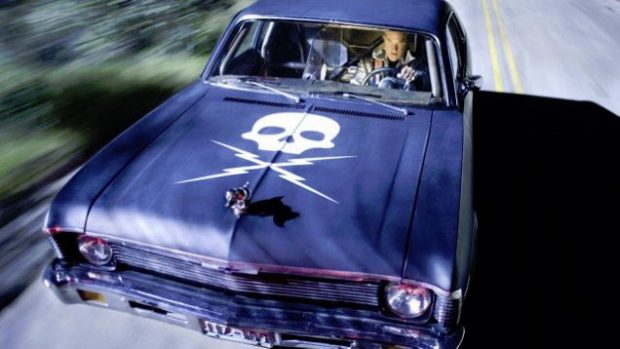 The other equally scary car from the movie Death Proof was the 1971 Chevrolet Nova , which had the license plate from Bullitt's Mustang (JJZ 109).
So heavily modified, it was referred to by "Stuntman" Mike as being 'Death Proof,' which was for him, but not for his poor passenger.
The car also features a hard dock ornament as seen in the movie Convoy in 1978. This also adorns the front of the Dodge Charger scene in the film.

Wheels Of Terror: 1974 Dodge Charger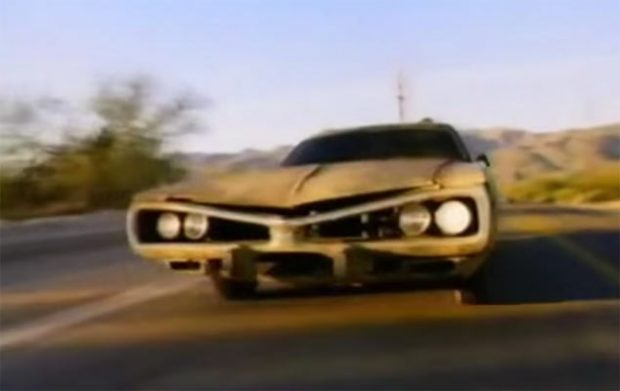 The TV movie from 1990 featured a completely beaten up and modified 1971/74 Dodge Charger. The car and it's anonymous driver go around causing all types of mayhem, eventually flying off a cliff and exploding, putting an end to its menacing ways.

Christine: Plymouth Fury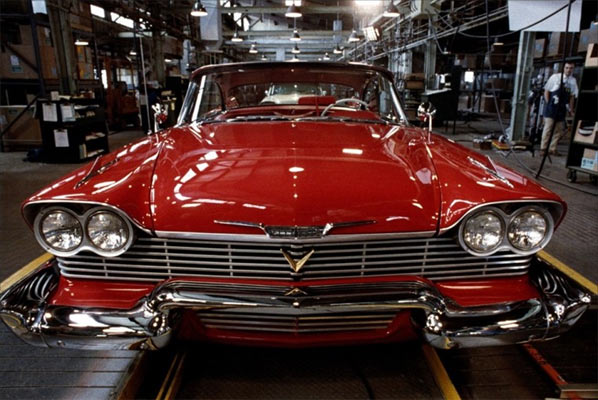 No evil car listing would be complete without the inclusion of Stephen King's Christine.
The movie was based on the Stephen King novel 'Christine' which featured a 1958 Plymouth Fury, possessed by an evil spirit.
It's probably what put off most people restoring late 50s Plymouth Furys for many years.
More Muscle Cars For Sale – http://fastmusclecar.com/muscle-car-for-sale/
Donate To Fast Muscle Car
We spend a lot of time bringing you muscle car content. If you would like to donate something to help us keep going, that would be fantastic.