Best Muscle Cars
A 1969 Ford Torino 428 SCJ With Dragpack Project?
By
|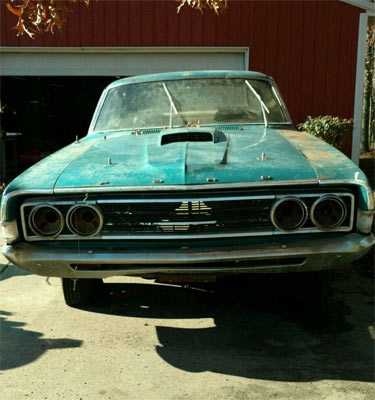 By David Ashton
This Ford Torino has an interesting back story, currently having been parked since 1972, from its original owner.
BUY NOW ON EBAY.
The story goes, 'He was going to show everyone that Ford had something that could compete, and he did!! The car was raced at Milan dragway and all around the Milford/Highland area and from what he said he never got beat…when 72 came around we all know the gas crunch came and this being a SCJ drag/pack 3.91 car Jim pulled the 3.91 out and put a 3.50 gear. '
'So he could drive it but just prior to that he let a friend drive the car and over-revved the SCJ and blew the motor so he went to the dealer and got a new short block, While retaining all the original SCJ parts the car still has the Carter X fuel pump and numbers matching Cast-iron tailshaft "R" servo C-6, and the correct speedo reducer!! Shortly after getting the new short block, the car just got put on the back burner thus here we are present day with a car that was left alone since then! Over the years with things being moved around and such there were some parts that are not to be found.'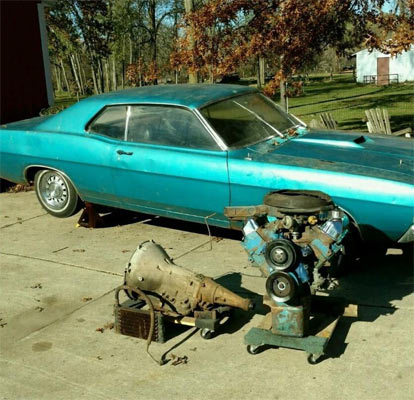 The car has obviously seen better days, with a replacement SCJ short block engine being added, but there are some parts missing here and there and some of those panels will definitely need replacing, like the passenger side door and quarter panel. The other panels look a bit bruised and battered, but at least they're not covered in rust.
The interior looks in reasonable shape, the majority of the important bits like the seats and dash being in reasonable condition, when given a good cleanup.
The underside of the car looks like it's been at sea for a few years, with a large amount of rust. Unclear if this is gone through the body, but from the images it looks like it could be cleaned up to a reasonable condition. From what I see in the trunk area, it could possibly need some welding, but this would need to be checked out first-hand.
There is enough here to get you started on a good restoration project, but you will have to put in a lot of elbow grease to get this back in shape.
For the current bid of $7000 with just over two days to go, there are enough parts here to justify the price and give you a possible nice projects over the winter and spring months.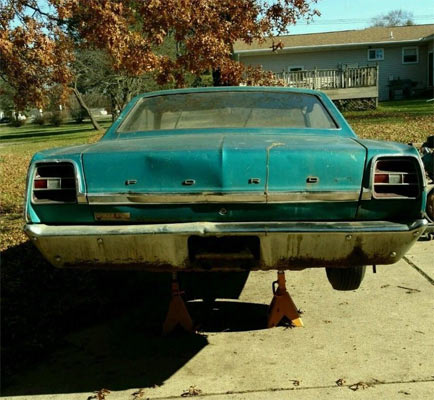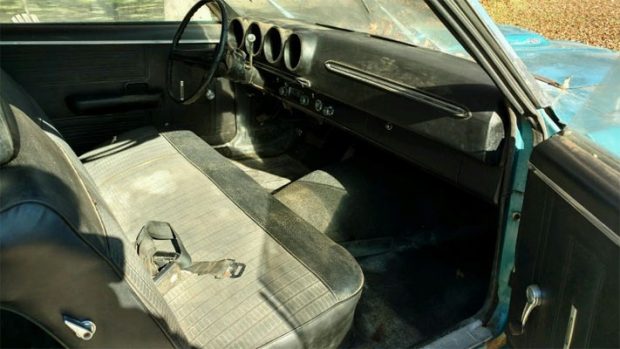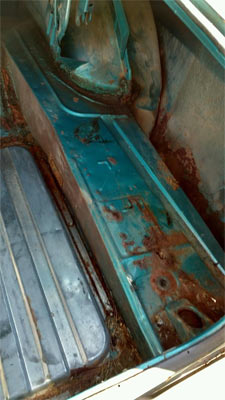 BUY NOW ON EBAY.
More Muscle Cars For Sale – http://fastmusclecar.com/muscle-car-for-sale/