Best Muscle Cars
The 10 Fastest New Muscle Cars
By
|
We are in a golden period at the moment of muscle cars. A time when the muscle car builders are producing ever better vehicles, which are also showing the competition up and at cheaper prices. The nearest we will get to those golden days of pushing the boundaries and getting the most performance for our money.
Here is a list of the top 10 current fastest muscle cars, which in some cases are verging on supercar performance for a fraction of the money.
2015 Dodge Challenger SRT Hellcat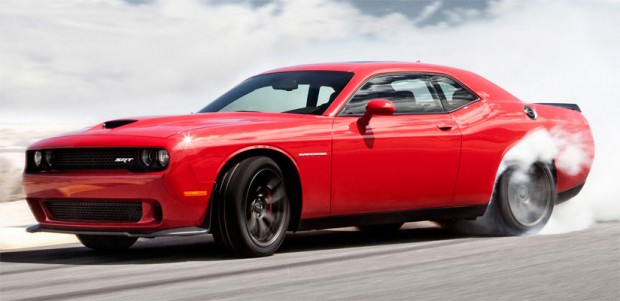 On release, the most powerful production muscle car engine. The 6.2-liter Hemi V-8 engine has 707HP and 650 lb-ft of torque. A Torqueflite 8-speed automatic transmission and 6-speed manual are available. 0-60 mph in just over 3 seconds.
Equus Bass 770


Unveiled at the 2014 Detroit auto show, The Equus Bass 770 looks like a cross between a bunch of classic era of muscle cars, with modern performance. It was probably the closest vision of meshing old with new.
It has a supercharged 6.2 L V8 engine from a Corvette ZR1, 640 HP and 605lbs. ft of torque. 0-60mph in 3.4 seconds.
2015 Dodge Charger SRT Hellcat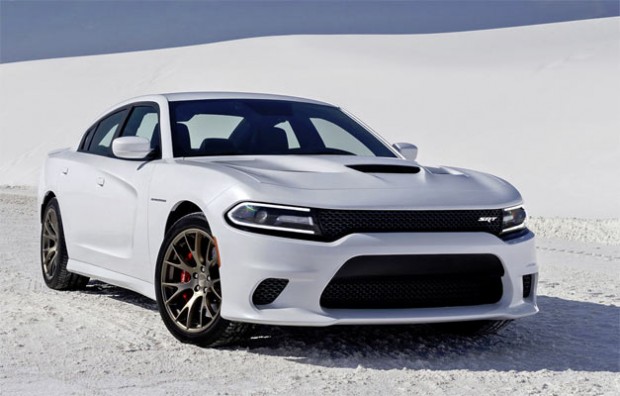 The Dodge Charger SRT hellcat has the same engine as the Challenger, with four-door practicality. You can rip from 0 to 60 mph in only 3.7 seconds, with daily driver capability.
Shelby GT500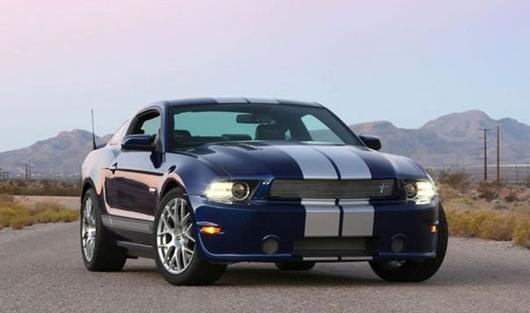 The Shelby GT500 has always been the top of the stack for Mustangs. The latest has a 5.8L supercharged V8 engine with 662Hp and 631ft. lbs. of torque. 0-60mph is done in 3.5 seconds, with a top speed of 189 mph.
2016 Cadillac CTS-V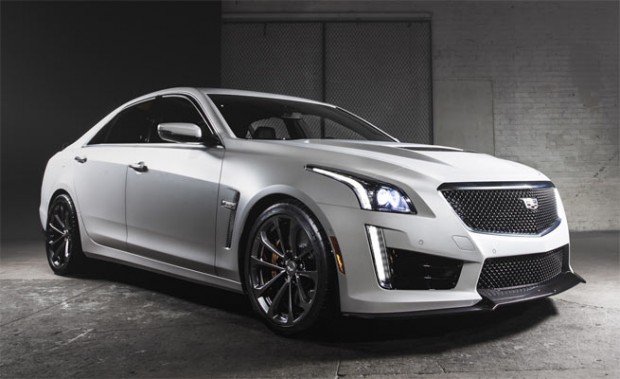 Caddy's are not just for cruising. This muscle machine has a 6.2L. 640 HP engine and 630lbs ft. of torque, ran through an eight speed automatic transmission. 0-60mph in 3.7 seconds, with a top speed of 200 mph.
2015 Chevrolet Camaro ZL1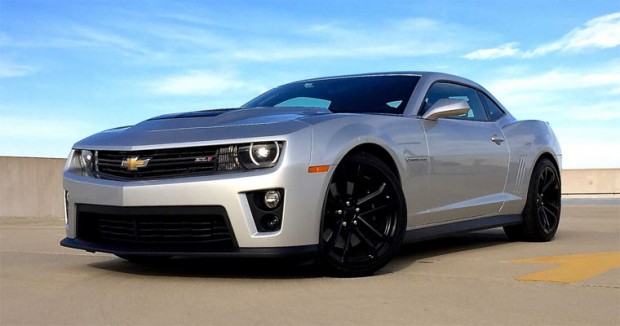 Some things don't change much. The original ZL1 was powerful, limited edition and up against the Ford Mustang. Today is no different. But now the new Camaro ZL1 has a supercharged 6.2 L engine with 580 HP and 556lbs. ft. of torque, through a six speed manual or automatic transmission. 0 to 60mph is done in 3.9 seconds, with a top speed of 184 mph limited.
The 2017 version of the Camaro ZL1 has 640HP, with 640lbs. ft. of torque and an estimated 0 to 60 mph time of 3.5 seconds, which is sure to smash its predecessors numbers.
2015 Ford Mustang GT Fastback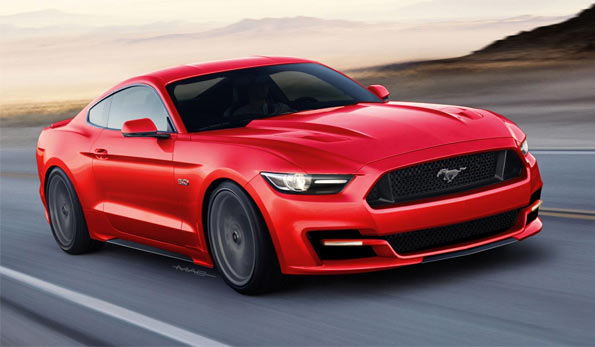 The Ford Mustang is now making waves over the pond, with our own right-hand drive model and the little horsey can still keep up with the pack.
It delivers the 435 HP and 400lbs. ft of talk through a 5 L V8 engine and six speed manual and automatic gearbox. 0 to 60 mph is done in 4.4 seconds and limited to 155 mph.
Camaro Z/28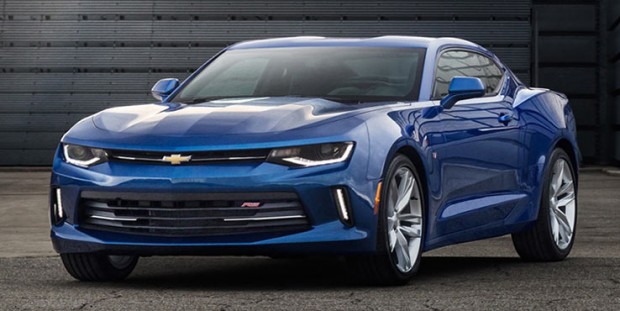 Both old and new, the Camaro Z/28 is not just the standout Chevrolet and Camaro car, but one of the best from both the old and new musclecar eras.
A 7L engine with 505hp, 481ft.lbs. of torque, through a six speed manual transmission. 0-60 mph in just 4.0 seconds.
2015 Ford Taurus SHO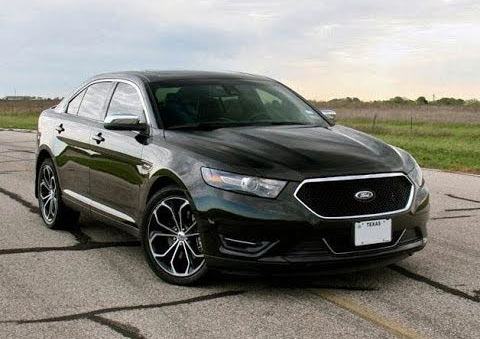 True muscle car should only have a V8, but it seems the public are warming to the V6 and eco-boost engines.
The 2015 Ford Taurus SHO has a 3.5 L V6, with twin turbos and 365HP and 350lb. ft. of torque through a six speed automatic transmission. It's all wheel drive and can do 0-60mph in 5.8 seconds.
2015 Chrysler 300C V8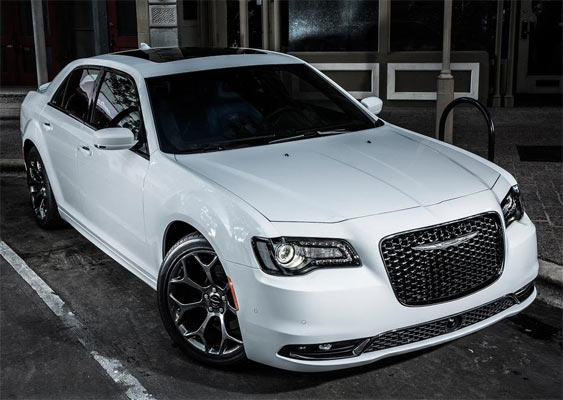 You could argue more luxury than muscle car, but the powerful drivetrain is all muscle. a Chrysler 300C 5.7L hemi-engine, runs through a eight speed automatic transmission, giving 363 HP and 394lbs. ft. of torque. 0-60mph is done in 5.8 seconds.
With the new release of the Camaro ZL1, new Mustang and new versions from other makes and models, the fastest don't last very long.
More Muscle Cars For Sale – http://fastmusclecar.com/muscle-car-for-sale/
Donate To Fast Muscle Car
We spend a lot of time bringing you muscle car content. If you would like to donate something to help us keep going, that would be fantastic.
The 10 Fastest New Muscle Cars

,